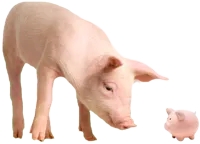 1. Payment is expected when services are rendered. In order to focus on our patients' needs, customer service and minimizing costs, we do not bill.

2. We accept debit cards, credit cards (Visa, Mastercard, Discover, American Express) checks and cash. All cards must be signed by the owner of the card.
3. We are happy to take on new clients as our schedule allows, but due to the high demand for appointments, we are requiring all new clients to put down a nonrefundable deposit at the time of scheduling the appointment. The deposit will be the amount of the office call / exam expected and will go towards your bill on the day of your appointment. Should you not show for your appointment without canceling 72 hours in advance, you will forfeit your deposit.