Welcome to Witte's Natural Veterinary Care
Your Veterinarian in Sharon, WI
Call us at 262-736-1212
Pet Emergency? Call us right away at 262-736-1212!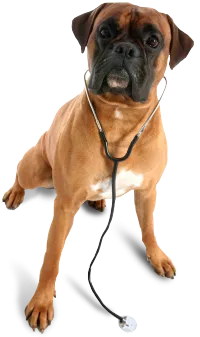 Witte's Natural Veterinary Care is a full service clinic offering wellness care, surgical, dental, and spinal care. Our clinic has a warm and inviting atmosphere, providing a friendly and stress-free environment for all members of your family.
We offer traditional and holistic approaches to keeping your pet healthy. Dr. Deanna Witte, a licensed WI veterinarian, is also certified in veterinary spinal manipulation. Canine sports medicine, cold laser therapy, and essential oils are a few additional services we offer.
We enjoy being able to offer additional resources to help you learn about caring for your pet. Please browse our site under the resources tab for informational websites. We also offer a newsletter written especially for our clients. Sign up in the purple box above.
If you have any questions or would like to set up an appointment or consult please give the office a call at (262)736-1212, fill out an appointment request form on the website, or email our receptionist directly at [email protected].
Our office is easy to get to! You can find directions on our Contact Us page!
Thanks again for visiting our website and we look forward to meeting you and your pet soon!
Dr. Deanna Witte
Dr. Deanna Witte
Sharon Veterinarian | Witte's Natural Veterinary Care | 262-736-1212
122 Plain St
Sharon, WI 53585